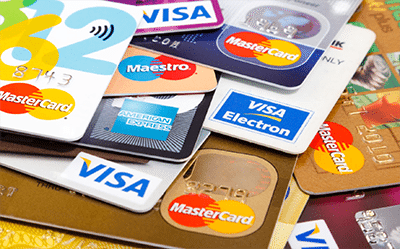 The Gambling Commission of the United Kingdom (UKGC) is preparing to launch a comprehensive study into the use of credit cards at online casinos and sports betting sites.
The aim of the 12-week consultation, which is set to commence in August, is to form a plan to combat the various issues that stem from betting with borrowed money.
SEE ALSO: UK REAL MONEY CASINOS
Credit cards are a common crutch for problem gamblers and often lead to crippling debts and loans – a pattern of behaviour the UKGC wants to stamp out.
"Gambling with borrowed money is known to be a risk factor for consumers, so we think there is a need for action," said Paul Hope, executive director of the Gambling Commission.
"This consultation will help us decide what that action should be."
A blanket ban on credit card gambling is one possible outcome, but the UKGC is determined to find a solution that protects punters without destabilising the industry.
Visa and MasterCard are two of the most common payment options at online casinos and bookmakers, so removing them entirely could have significant consequences.
The investigation could also lead to new regulations for e-wallets such as Neteller and Skrill, as there is no way for a gambling operator to know if someone has used a credit card to fund their spending account.
Thus, any restrictions on credit card gambling would require cooperation from e-wallet providers to ensure illicit payments can be detected.
MORE GAMBLING NEWS