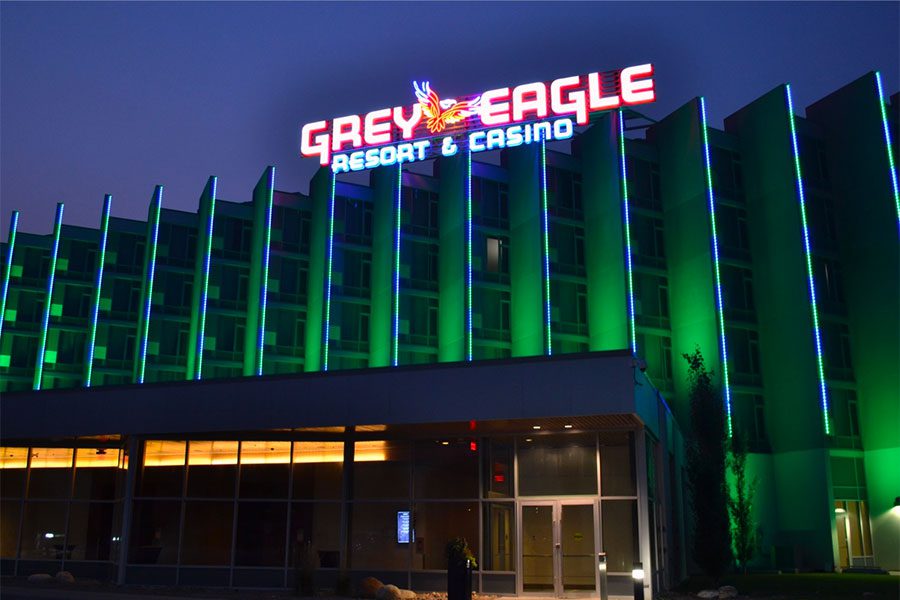 Tsuut'ina Nation, the First Nation band located in Alberta, Canada, has announced a change in one of the senior-level positions in Grey Eagle Resort & Casino in Calgary.
The Nation revealed that it had appointed Tyrone Waite as the company's Chief Executive Officer, effective from December 1, 2022. In his new role, Waite will be a vital part of the resort's growth and development in the future. He will also lead the company's strategy and discover ways to boast and establish the resort as a prominent spot in Alberta for gaming and leisure.
Prior to his recent appointment, Waite served as the General Manager of Pickering Casino Resort, a subsidiary of One Toronto Gaming. He also held an earlier General Manager position at Cowboys Casino for over a decade.
Brent Dodginghorse, the board chair for Grey Eagle Gaming and Hospitality, explained that the gaming establishment was confident its new CEO would be a beneficial addition to its already impressive senior-level team. Dodginghorse also noted that Waite would aid in the navigation of the resort, especially during this period of competition in the gambling industry.
"We are confident that with the addition of Mr. Waite, we will be well positioned to navigate the ever-evolving economic and regulatory landscape of the Gaming industry," Dodginghorse said.
"Over the coming months, we are excited to transition the Resort Operations to Mr. Waite and execute our long-term growth strategy while continuing to make the Grey Eagle Resort & Casino a premier stay-and-play destination in Alberta."
Dodginghorse further said that the transition of responsibility to the new CEO was exciting and complemented the resort's growth strategy. This, according to him, would aid in solidifying Grey Eagle Resort & Casino's position in Alberta as a leading gambling and hospitality destination.
The board chair concluded by pointing out how much more options in terms of dining, shopping, and entertainment visitors would have with the development of Taza Park Real Estate, which is currently underway.
"With the Tsuut'ina-owned Taza Park Real Estate Development underway, visitors will be able to shop, eat and play on our lands. We are proud to welcome visitors to our Resort on the beautiful Tsuut'ina Nation and share a piece of our culture with every visit," Dodginghorse said.
Tsuut'ina nation launched Grey Eagle Resort and Casino in 2007 after partnering with Sonco Gaming (Alberta) Ltd. for the project. The 84,000-square-foot resort is located just outside Calgary's city limits, a short distance from Calgary downtown on the doorstep of the Canadian Rockies.
Grey Eagle Resort and Casino has an extensive collection of entertainment options available for punters, such as live table games, slot machines, an active bingo schedule, and many others. Overall, the casino has 40 table games, over 1,000 slot machines, six poker tables, and much more spread across its expansive gaming floor. It is also equipped with a four-star hotel, 2,500 seat event center, and a conference center.
In a statement, Waite, the resort's new CEO, shared his excitement about the new position, promising to leverage his over two decades of experience in the gaming industry to help Grey Eagle Resort and Casino grow to become a leading destination for hospitality and entertainment. He also said he looked forward to collaborating with the on-site team and the entire Tsuut'ina community during his tenure.
"I'm looking forward to firmly establishing Grey Eagle as a premier entertainment destination. It's exciting to be working with the Tsuut'ina community, to develop the staff, and to grow the business to ensure the ongoing success of the Nation for decades to come," Waite said.