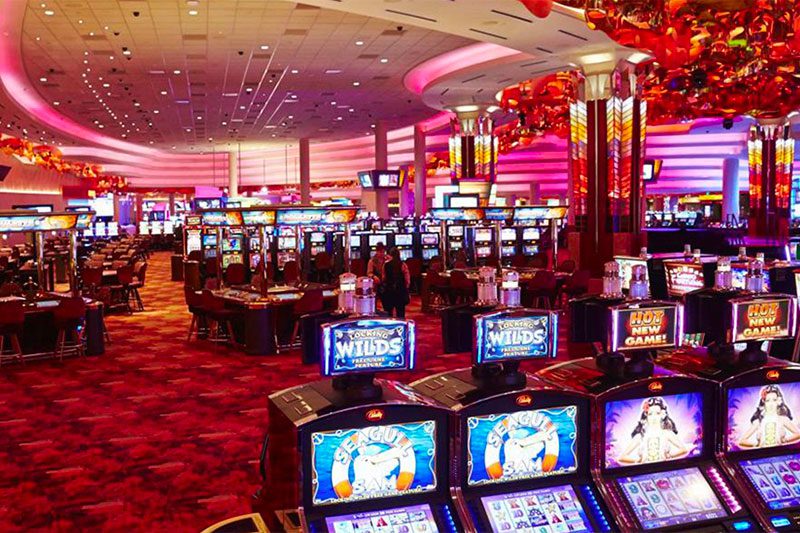 Two men from Edina, Minnesota, are under investigation for running an alleged gambling operation through TikTok livestream in casinos across the Twin Cities.
The Minnesota Alcohol and Gambling Enforcement Division (MAGED) allege in a court filing the men play slots on livestream for a fee from their subscribers. There is yet to be an arrest as there are no charges. 
According to a news report by The Star Tribune, the regulator has applied for search warrants against the 39-year-old lead suspect and his brother. The authorities note in the affidavit the man came on their radar after they received multiple tipoffs about the him.
The allegations state that the man in question collects money from his viewers which he then bets for them. After collecting an initial fee of $5.99 from each subscriber, he then plays for them and, through money apps, collects $25 of every $100 bet. Initial findings show the operation has been going on for at least three months. 
Gambling on behalf of someone else is forbidden and, according to the American Gaming Association (AGA), goes against the rules of anti money laundering compliance. This was why both casinos frequented by the TikTok bookie – Mystic Lake Casino in Prior Lake (pictured) and the Treasure Island Resort & Casino just outside Red Wing – issued him a ban and a permanent trespass notice. 
Though the amount the alleged offender makes was not disclosed, it was found in one of his video archives he won a jackpot of $15,000 sometime last month. His online operation has also garnered quite a following with his subscribers said to reach 165,000 followers around the world. 
The authorities, in their affidavit at the Hennepin County District Court, are asking for permission to go through his transactions and other financial records, cash app login history and customer service notes. 
A spokesperson for the MAGED, Nicole Roddy, noted the case was unusual. The AGA said it had never heard of such a scheme before, as did Eric Pehle, spokesperson for the Prairie Island Indian Community and its casino.  
Clayton Tix, the Prairie Island Indian commission's executive director, spoke on the venue's decision to evict the man.
"When we learn of potential threats that could harm the business or call into question its integrity, we act swiftly. That's exactly what the Gaming Commission did when we learned that an individual was using his social media platforms to place bets for others," he said.
"While allowing social media influencers to broadcast from inside our property is allowed, placing bets for others is not." 
Meanwhile, the alleged TikTok bookie has maintained he is innocent and all bets are from his own money.