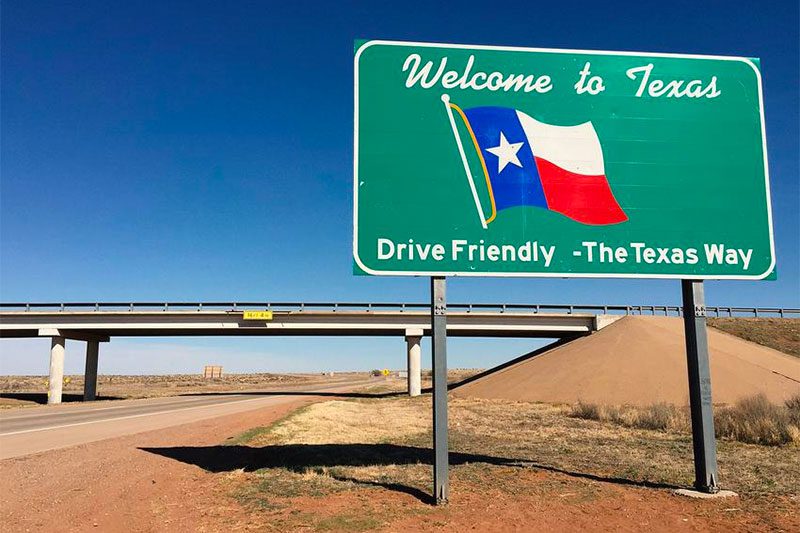 A state legislator in Texas has pre-filed a resolution that specifically looks to amend the state's constitution to permit legalised casino and sports gambling to expand its revenue source.
Senator Carol Alvarado, a Democrat representing Southeast Houston and some parts of Pasadena, pre-filed the Senate Joint Resolution (TXSRJ17) 17 bill ahead of the state's legislative session that is due to begin January 10, 2023. If the resolution scales through all legal processes, legal gambling may be coming to Texas by the end of 2023, thus seeing the Lone Star State join 33 of its fellow states that have already done this.
The bill proposes four Class 1 gaming facilities in metropolitan areas with a population of at least 2 million people; three Class 2 gaming licenses for facilities to allow horse racing and limited casino gaming in metropolitan areas with a population of at least 2 million people; two Class 3 gaming licenses for facilities to allow greyhound racing and limited casino gaming in metropolitan areas with less than 2 million people; and an expansion on the tribal gaming allowed by the state to include slots and other casino games, all in line with federal law.
Presently, Texas permits very few forms of gambling. The state permits the lottery, charity gaming and limited tribal bingo.
Though the resolution has scarce details, especially regarding sports betting, one of the things it was clear on was taxation. According to the resolution, the state's coffers will receive a 10% tax on gross gaming revenue for table games and a 25% tax on GGR from slot machines. According to experts, these can amount to about $180 million in profits with subsequent increases as time goes on. It, however, does not state where these funds will be allocated.
In order for the bill to become law, it will first be scrutinised by a committee and then tabled on the floor, where it must be approved by two-thirds of the lawmakers in both legislative chambers. Thereafter, it will be forwarded to the voters to be decided on in a referendum. The majority of the voters must approve the bill before the amendment is enacted.
Though the process may seem straightforward, for TXSRJ17 it is not that simple. The bill will likely experience bottlenecks, mostly coming from religious bodies and right-wing individuals. The opposition is strong enough to make famous sports bettor Jim 'Mattress Mack' McIngvale declare: "There won't be legal sports betting or gambling in Texas in my lifetime."
But there is still hope in the form of Governor Gregg Abbot. He is said to be open to gambling, just not for slot machines to be available "at every corner store". Renae Eze, press secretary for the governor, has been quoted saying: "If there is a way to create a very professional entertainment option for Texans, Governor Abbott would take a look at it." But this is only if the bill flies with the public, who have the final say. A poll conducted among Texans suggested most of the citizens are in favor of commercial gambling than against it.
The state of Texas has some of the strictest gambling laws in the United States. The constitution prohibits any form of gambling, including land-based and online gambling, with an offender liable to be jailed for up to a year together with a fine of up to $4,000. However, ever since the repeal of the Wire Act of 1961 that prohibited online gambling in the United States and the overruling of the Professional and Amateur Sports Protection Act in 2018, several states have decriminalized wagering and gaming, with New Jersey leading the way. Texas is still one of the few states digging in its heels against casino gambling and sports betting.
Despite this, there is still a chance the state can turn around. Experts expect Texas to be influenced by Arkansas, its neighboring state that has legalized commercial gambling. Meanwhile, if the bill is not passed by 2023, Texans will not have a say in legalizing gambling until 2025.