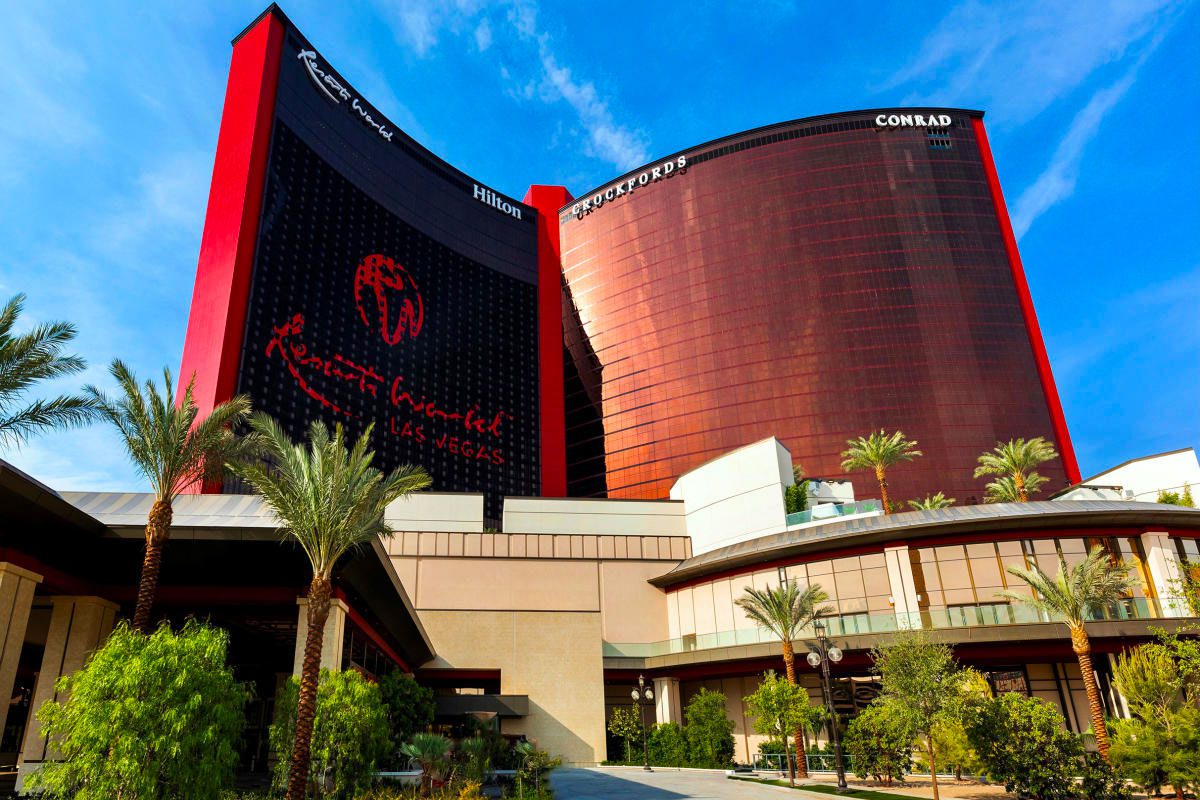 Resorts World Las Vegas and Sightline Payments just announced the launch of the payment provider's second-generation cashless technology. The new system includes biometric authentication, remote identity verification, enrolment for loyalty and payments, and a sole digital wallet user experience.
According to Resorts World Las Vegas, Sightline's technology will significantly improve functionality with enhancements that reduce the customer's "time to play". This is the crucial measurable metric for customers' adoption of cashless technology.
Prior to remote identity verification, patrons in Nevada were unable to use their accounts to participate in cashless gaming unless a staff member properly verified their ID on the property. Resorts World Las Vegas is the first gaming venue in the state to allow its customers to enroll, verify and fund their accounts from anywhere in the world within a few minutes.
Sightline's input was a key factor in allowing gaming operators to use remote identity verification. It previously petitioned the Nevada Gaming Commission for a change in the state's gaming regulations and succeeded. The technology also features a cashless wallet that utilizes biometrics for security.
READ: USA real money online casinos
The co-CEO of Sightline, Omer Sattar, released a statement commending Resorts World Las Vegas for its efforts with the technology. He also revealed that the company looked forward to partnering with the resort on other projects.
"We applaud Resorts World Las Vegas for being so forward-thinking, for working so diligently to create the best possible user experience, and for driving the whole industry forward," Sattar said.
"Groundbreaking technology builds on itself, and this 2nd generation makes cashless gaming more accessible and a better overall experience for patrons. We look forward to working with Resorts World Las Vegas on future generations."
Rick Hutchins, the SVP of casino operations in Resorts World Las Vegas, also commented on the launch.
"We knew when we launched the Mobile+ and Play+ technology it would be an iterative process as we would continue to make enhancements and improvements along the way for our guests," he said.
"Today, we've dramatically lessened the time and hassle for those who want to take advantage of cashless gaming and enroll in Genting Rewards when they visit our resort. I'm thrilled we're at the forefront of simplifying the process for our guests by giving them more time to focus on what they came here to do: enjoy themselves."
With its launch in June 2021, Resorts World Las Vegas officially made history as the first casino on the Las Vegas Strip to allow its guests to use their mobile devices to pay for anything onsite. This includes retail shops and entertainment, slot games, and table games.
The innovation was driven as a result of the close partnership between Sightline and the resorts as well as the continuous input from the Technology Division of the Nevada Gaming Control Board. Gaming Laboratories International's controlled testing was also a critical factor in the creation of the technology.
Per the gaming operator, patrons will not need to undergo a two-step process to fund their digital wallet and then play cashless. Customers previously had to move funds from their wagering account to their Play+ account before being able to transfer the amount to a table game or slot machine. In order to use said funds across the resort, the patron will have to move them back to their Play+ account.
This lengthy process now occurs seamlessly and allows guests to play and spend their money from a single wallet. This aids in simplifying and enhancing the experience of the user.
Sightline Payments recently rebranded its platform for mobile loyalty to Mobile+ Powered by Joingo. The app supplies online gaming operators and casinos with a platform to enable them to increase their revenue, reach, and loyalty.
The payments provider acquired Joingo and its Mobile+ app in June 2021. The mobile technology is available in over 100 US casinos and integrates into the hospitality and gaming systems.