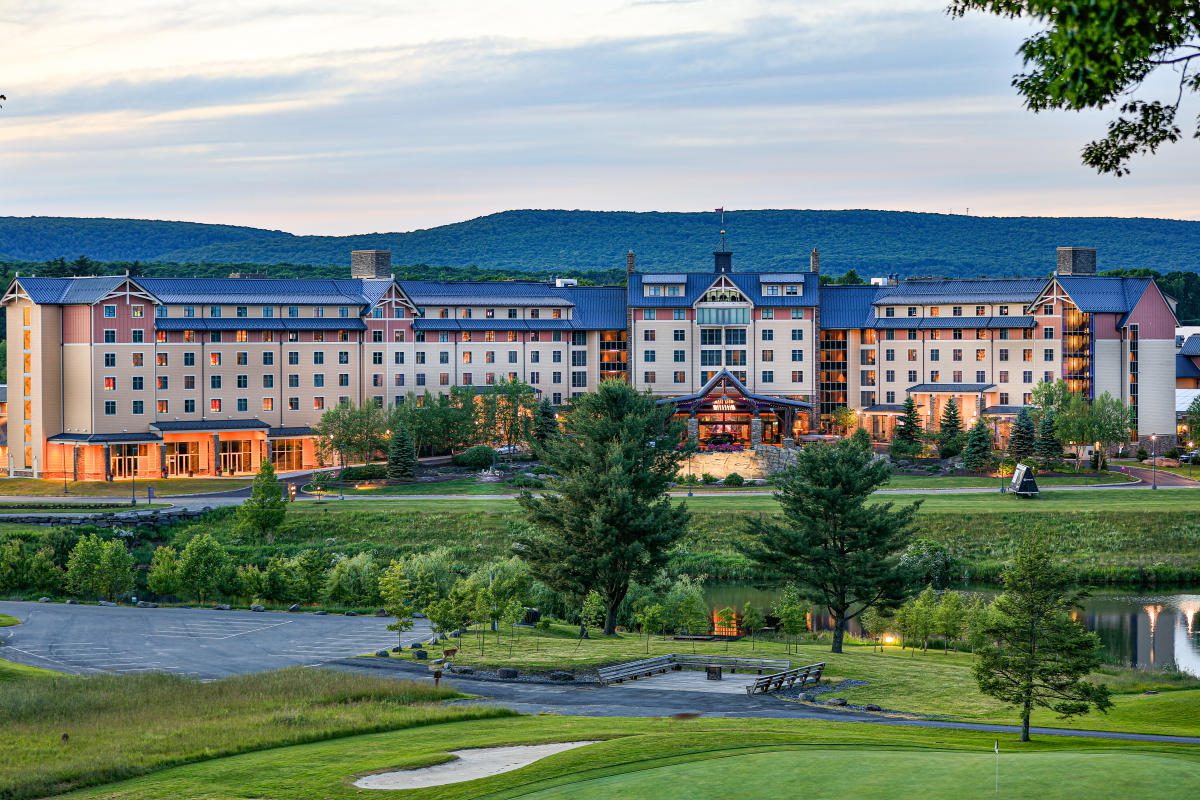 Starting this coming weekend, Mount Airy Casino Resort in Pennsylvania will no longer allow persons under the age of 21 to enter its premises, namely the gaming floor, bar area, hotel rooms, restaurants, spa and pool area. The only space not under the ban is the golf club near the property.
This will make Mount Airy the latest casino in the Poconos region to transition into an adults-only venue. The casino reports that it decided to change the status of the establishment mostly out of a desire to see more adult-centric entertainment in the resort, per the request of the public.
According to VP of Resort Operations, Hassan Abdel-Moneim, the shift has been in the works as far back as before the pandemic. Prior to the global COVID outbreak in early 2020, the company sent out customer satisfaction surveys to patrons asking what they would like to see more of at the resort.
In a statement, Lisa DeNaples, Mount Airy owner and managing trustee, said: "This decision, made after careful consideration and based on feedback from our patrons, caters to the increasing demand we are seeing for exceptional amenities and outstanding personal service.
"By offering an adults-only environment, we intend to serve as the premier escape for those seeking an elevated lifestyle that includes high-end experiences and luxury accommodations."
READ: Best US casino sites in 2022
The resort also hopes to curb illegal gambling in its casino with the change of status. In September, Mount Airy was fined by the Pennsylvania Gaming Control Board (PGCB) $160,000 for three cases of allowing minors to enter and gamble in the resort's casino.
One striking example was of the 11-year-old girl, caught on camera, who played at 10 slot machines and cashed out two gaming vouchers. There have also been instances where a parent with a minor was forcibly ejected from the gaming floors and bar areas.
"For us, underage drinking and gaming is a concern, so we want to do what is right," Abdel-Moneim said.
The resort is not afraid of any economic repercussions of this status change as other resorts transitioned and reported no loss. For instance, the Mohegan Pennsylvania put the measure in place in 2020 and has not reported any downtown.
On the contrary, there is a positive outlook toward the change. Poconos Mountains Visitors Bureau CEO and president Chris Barrett commented on the change as being good for business and a way to position the resort as a relaxing getaway for people.
"The Mount Airy brand is iconic, and part of that brand's story has been its attraction to adults for having romantic times together and exploring," he said.
"This decision makes perfect sense based on Mount Airy's … long history of providing an exemplary adult-only experience. There are many kid-friendly properties located throughout the Poconos and we're more than happy to assist families in finding those wonderful opportunities for their upcoming visit."