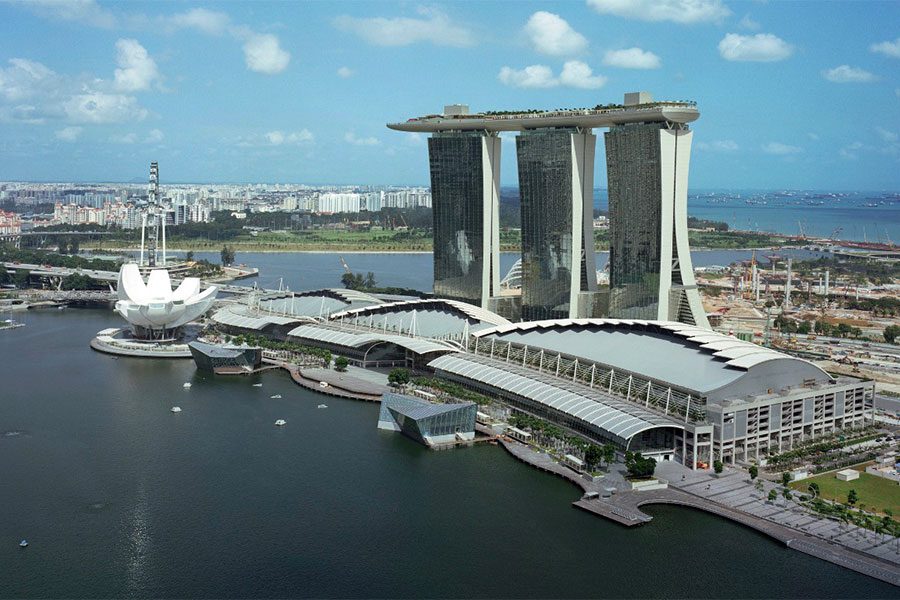 In its financial report for the fourth quarter of 2022, Las Vegas Sands announced its plans for the year ahead.
The developer and operator of integrated resorts around the world plans to expand its operations by consolidating its home presence with a license in New York and going after Asia, especially the promise of Thailand's market and the just recovering Macau. Despite the company reporting a total net loss of $414m which comes to a 47.8% loss year-on-year and with its Macau subsidiary ringing in a 56.2% year-on-year decrease, LVS is still confident of a better performance this year. 
LVS Chairman and CEO Robert Goldstein announced the company will be investing a total of $6.8 billion in its Asian markets, with Macau getting $3.8 billion and Singapore $3 billion. This is amidst its other efforts such as gunning for the coveted gaming license in New York City.
This effort to focus on its Asian operations is largely informed by the record-breaking numbers reported by Marina Bay Sands. MBS Singapore reported mass gaming revenue of $477 million, coming from $215 million the same period in 2021. The profit alone helped reduce the company's quarterly net loss. The increased revenue is coming due to the high influx of tourists influenced by Singapore lifting all pandemic restrictions, which gave way to the reopening of its borders and airways. 
"While pandemic-related restrictions continued to impact our financial results this quarter, we were pleased to see the recovery in Singapore accelerate during the quarter, with Marina Bay Sands delivering $319m in adjusted property EBITDA," said Goldstein.
"We remain confident in the recovery of travel and tourism spending across our markets. Demand for our offerings from customers who have been able to visit remains robust, while pandemic-related travel restrictions continue to limit visitation and hinder our current financial performance."
Due to Singapore's stellar performance, LVS hopes to capitalize on the booming market by investing $3 billion into building a new luxury hotel tower at MBS. This will feature 1,000 hotel rooms, an expanded convention center and a shopping mall. 
Furthermore, LVS believes there is much potential in Macau, which necessitated the $3.8 billion investment. Sands China Limited suffered, just like other operators in the region, due to the pandemic and draconian restrictions imposed by the Chinese government.
However, with its newly awarded concession for the next decade, SCL is entering the market with new vigour. Its investment will be going towards mostly non-gaming attractions such as the expansion of MICE facilities at Venetian Expo, themed attractions including a new garden-themed attraction in the current Le Jardin (Tropical Garden) adjacent to The Londoner and other investment in upgrades to live entertainment, retail, food and beverage. 
Speaking on the choice of investment on Macau, Goldstein noted: "It is too hard to tell the true measure of the underlying pace of recovery, but indications are extremely positive. We have seen significant improvement on property visitation, gaming volumes, retail sales and hotel occupancy. We remain positive on investments in, The Londoner and Four Seasons. Our investments position us well as the market recovers." 
On the home front, LVS has already agreed to a long-term lease of the Nassau Coliseum in Long Island as the venue of its proposed casino in the event the company wins a New York casino license. The chairman called it a unique opportunity. 
He added: "There's only a few casinos there. It's probably the only place in the US where you can have millions and millions of people, and yet there'll be probably just a handful of casinos total.
"The win per units there will be exceptional. The lucky winner is going to do very, very well. I think the evidence of the market is clear just by looking at the three operating properties under the table games. And we really don't have much of a – it's not a great product right now in New York as far as room capacity. It's still doing approaching $2bn with just slot machines." 
LVS will be competing with industry names such as Caesars Entertainment, Hard Rock International, Genting Group and others for the prized New York license.