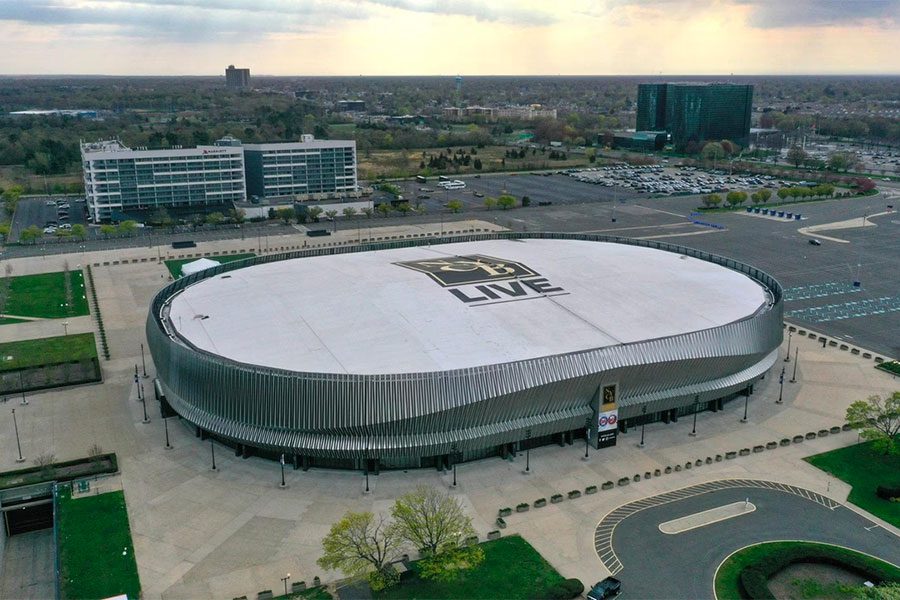 The Las Vegas Sands Corp. has commenced plans to develop a mega casino and entertainment complex in Long Island, New York. The company has entered an agreement to buy a long-term lease of what is currently the Nassau Veterans Memorial Coliseum.
Ever since the state of New York announced it was releasing three licenses for casinos in the downstate area, there has been a scramble among major operators in the US to clinch one of the licenses. Las Vegas Sands is among the operators looking to gain one of the licenses. Winning this license would be especially significant as a success for the operator will mean being re-established in the US after it sold off all its Las Vegas properties.
Meanwhile, if the agreement to gain the Memorial Coliseum as a venue clicks, Las Vegas Sands will give the company control of up to 80 acres in Nassau County, New York.
The Long Island development is proposed to have five-star hotel rooms; venues for live events, meetings and conventions; restaurants featuring celebrity chefs; and a host of other side attractions. The gaming floor will take up to 5% of the project's floor space.
In an official release by the company, the LVS Chairman and CEO, Robert Goldstein, noted the company has a track record for driving "significant economic benefits" to the communities they operate in. This helps it to create a positive impact on society through the development of "transformative tourism destinations".
"Based on that experience, we strongly believe Long Island can be home to one of the region's great entertainment and hospitality developments," the chairman said.
"Our announcement today is only the first part of this journey. Our ability to put forward a compelling and competitive proposal will only succeed if we engage with the Long Island community and, in collaboration, develop a proposal that reflects the input of all those involved."
To develop the bid, Las Vegas Sands intends to collaborate with Long Island communities and working groups previously established by RXR Realty, its Long Island-based real estate developer and partner. This will fulfill the company's intention to create cultural and community landmarks to celebrate Long Island's heritage, while also paying homage to the site's veterans' memorial. The company assures the public of environmental sustainability as it will be utilising "cutting-edge sustainable building and operating practices" through its Sands ECO360.
Scott Rechler, CEO and chairman of RXR, expressed his certainty of public approval concerning the project. He noted development has been a long time coming, involving countless hours of meeting with stakeholders and members of the community. He added that despite the challenge faced in transforming the Coliseum into a commercially viable venue, locals will be eager to replace a "nearly obsolete half-century-old arena" with a "world-renowned entertainment and hospitality destination" that is sure to create jobs and other opportunities for the community.
"The entire Sands team is excited for the opportunity to help bring this vision to reality and we are ready to work in a serious and transparent manner with the local community in an effort to bring an exciting new industry to Long Island," concluded Mr. Goldstein.