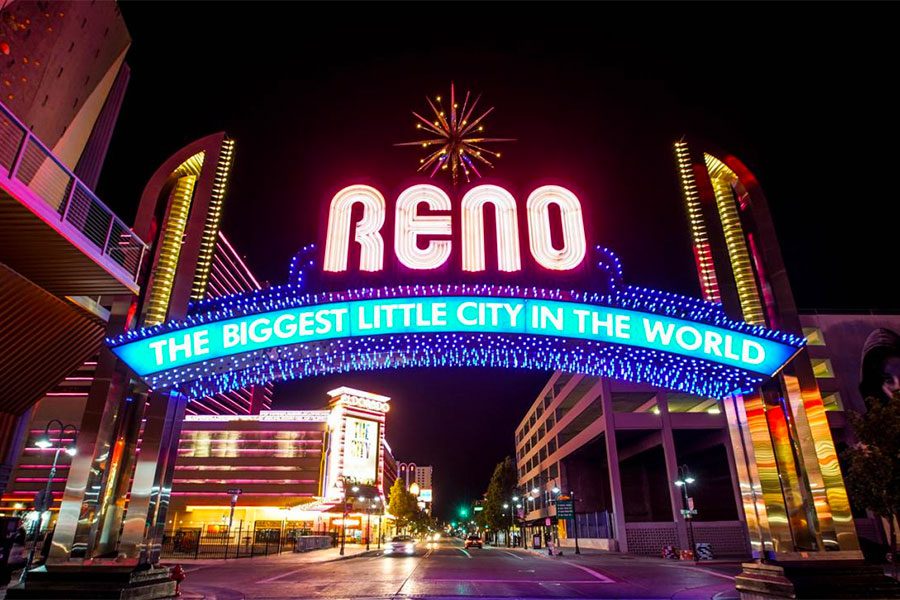 Elevation Entertainment has announced it is planning on opening a casino resort in Reno, Nevada. Projected to be based near the Reno-Sparks Convention Centre, the new property will be named the Firecreek Resort Casino.
For the developer, Reno is a prime spot for a new gaming venue due to its booming entertainment scene and how favourably the city treats companies. Elevation decided to go for the Nevada hotspot instead of its home state, California, due to these reasons and more.
The company, which already manages the Stones Gambling Hall in Sacramento and Seven Mile Casino in Chula Vista, San Diego, is looking at acquiring two pieces of land – 20 acres in total – located at Kietzke Lane and South Virginia Street, opposite the Convention Centre.
READ: Top US casino sites in 2022
According to the CEO, Ryan Stone, the venue will boast 201 guestrooms, 48 suites, a 62,000-square-foot casino featuring 1,250 slot machines, over 40 table games and a sportsbook. The resort will have a variety of dining options, including a food court and a beer garden. The developer also intends to include in its plans a public park accessible to the community.
According to the company, its vision "is to take well located gaming establishments with strong customer bases and turn them into vibrant, exciting, and elaborate entertainment destinations that will appeal to the entire marketplace". However, the CEO noted that it would be at least two years until construction on the project could begin.
Stones said in a recent interview: "The community is going to love it. I think that the site needs to be redeveloped and I think that our design reflects what Reno's about."