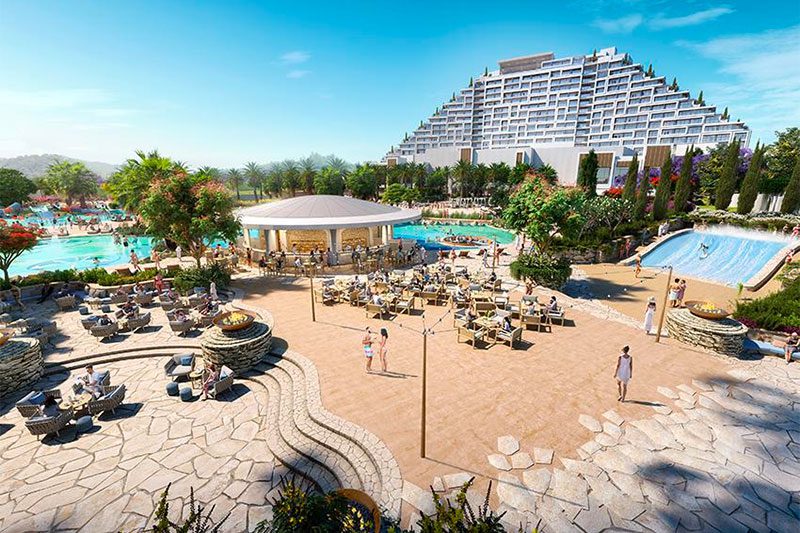 The president of the Republic of Cyprus, Nicos Anastasiades, has lauded the soon-to-be-opened City of Dreams Mediterranean as the boost the country's economy needs.
According to him, the Melco Resorts & Entertainment property will provide employment opportunities, increase tourism and even compete with other resorts in Europe. 
"The creation of an integrated casino had been one of the government's goals, knowing that it would contribute to the enrichment of our tourist product, the rise in tourist arrivals, and the creation of new jobs, with obvious benefits to the country's economy," Anastasiades said.
"It would not be an exaggeration if we say that the casino ushers a new era for our country by creating new prospects that bolster Cyprus' position on the map of international tourism. Large-scale developments such as the City of Dreams Mediterranean represent vital projects and a point of reference for the entire country."
Touted as Europe's largest integrated resort, work commenced on City of Dreams Mediterranean in 2019 with the expectation of launching by 2021. However, due to the pandemic, the Ukraine-Russia war and other factors, opening has now been pushed to Q2 this year.
Set in Zakaki, Limassol, on a 36.7-hectare site, COD is being developed by Melco in partnership with Cyprus Phassouri Ltd, with architectural and interior design services provided by Atkins Greece. 
The 16-storey luxury hotel designed to look like an Inca temple will boast 500 rooms, while the site will also feature nine world-class restaurants and bars, and a 7,500sqm gaming area which contains over 100 tables and 1,000 state-of-the-art slot machines.
The Melco Chairman and CEO, Lawrence Ho, noted that the launch of the €550 million integrated resort will usher in a new era for the country's economy and tourism sector. 
"Our ambition is for City of Dreams Mediterranean to become the flagship of the island's tourist product and one of the main contributors to Cyprus' economic growth," he said.
"To us, it's about beyond gaming. It's about providing guests with world-class experiences. Whether it is entertainment, dining, or business, we are to constantly pushing boundaries when it comes to providing premium guest experiences." 
Melco is not a new player in Cyprus. Besides the temporary facility it runs near where COD is being built, the Hong Kong gaming giant currently runs four satellite casinos across Cyprus with the brand name 'C2'.